Manufacturing Space
Facility size of 48,000 sq. ft.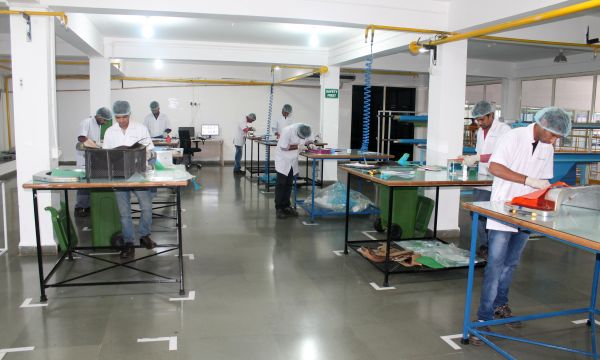 Clean Rooms
Three clean rooms with total area of 6,000 sq. ft. Equipped with automated controls and monitoring for temperature & humidity parameters.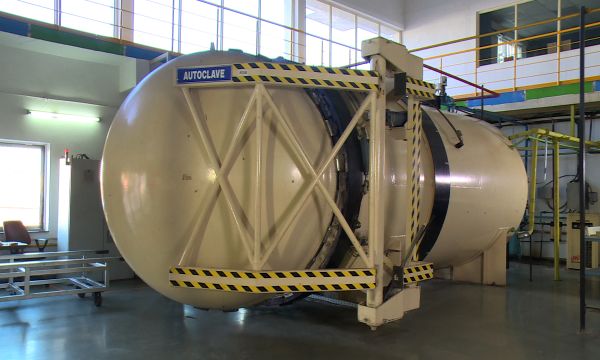 Autoclave
Make: M/s V F ENGINEERING UK
Size: 2.5mtr x 4.6mtr
Max. Temp: 200 degree Celsius
Max. Pressure: 10 Bar
AIC controller for real time monitoring of temperature and pressure parameters of the cure cycles
Oven
Size: 4.4 m (L) x 2.5 m (W) x 2.5 m (H)
Max. Temp: 180°C
Heating Load: 86 KW
Max. Pressure: 1 Bar (Vacuum)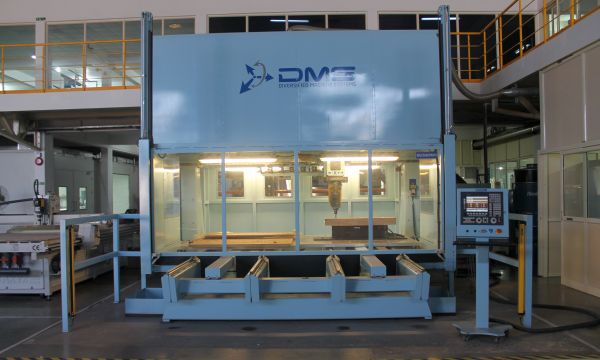 5 Axis CNC Router
Make: Diversified Machine Systems
Traverse: X axis: 3700mm, Y axis: 1600mm, Z axis: 1200mm, B axis: +/- 110 degree
Bed Size: 4000mmx1500mm
Spindle: HSK63
Controller: Fagor Controller Inspection
Probe: Renishaw RMP 60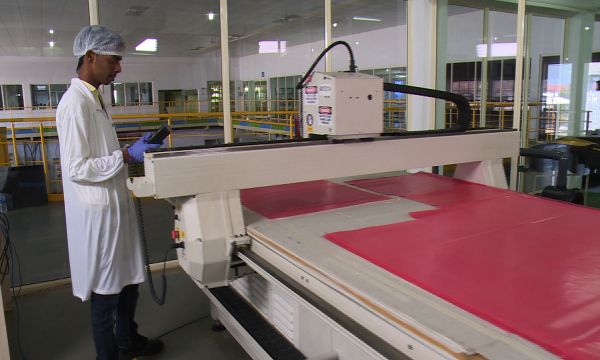 Ply Cutter
4010 Series with Vacuum Bed used for cutting of prepregs
Make: AXYZ Automation Canada
Table Process Area: 1.5m x 3m, 150mm, Z Axis Clearance
Tool Tip Sensor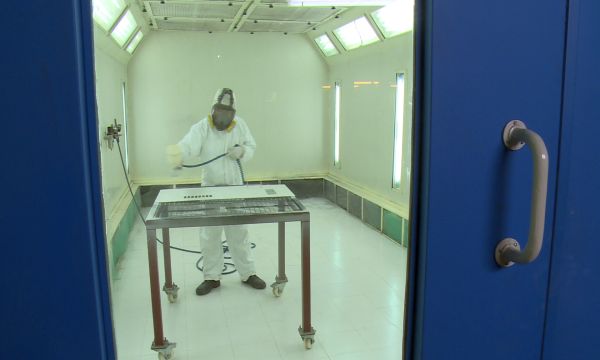 Paint Booth
Paint booth with total area of about 275 sq. ft. Facility dedicated for painting and priming of aerospace parts.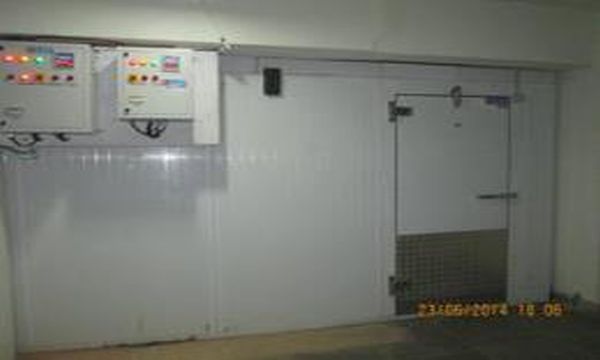 Freezer
Total storage capacity of 4,900 cu ft.
Three -18 ºC freezer to store prepregs and One 0 ºC prepreg thawing freezer.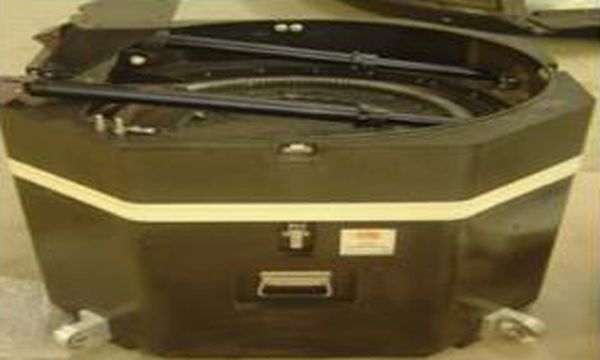 Sub-assemblies and parts
Capability to manufacture and assemble most complex and demanding composite systems and sub systems, incorporating diverse customized machined metallic parts and sheet metal parts with or without treatment.